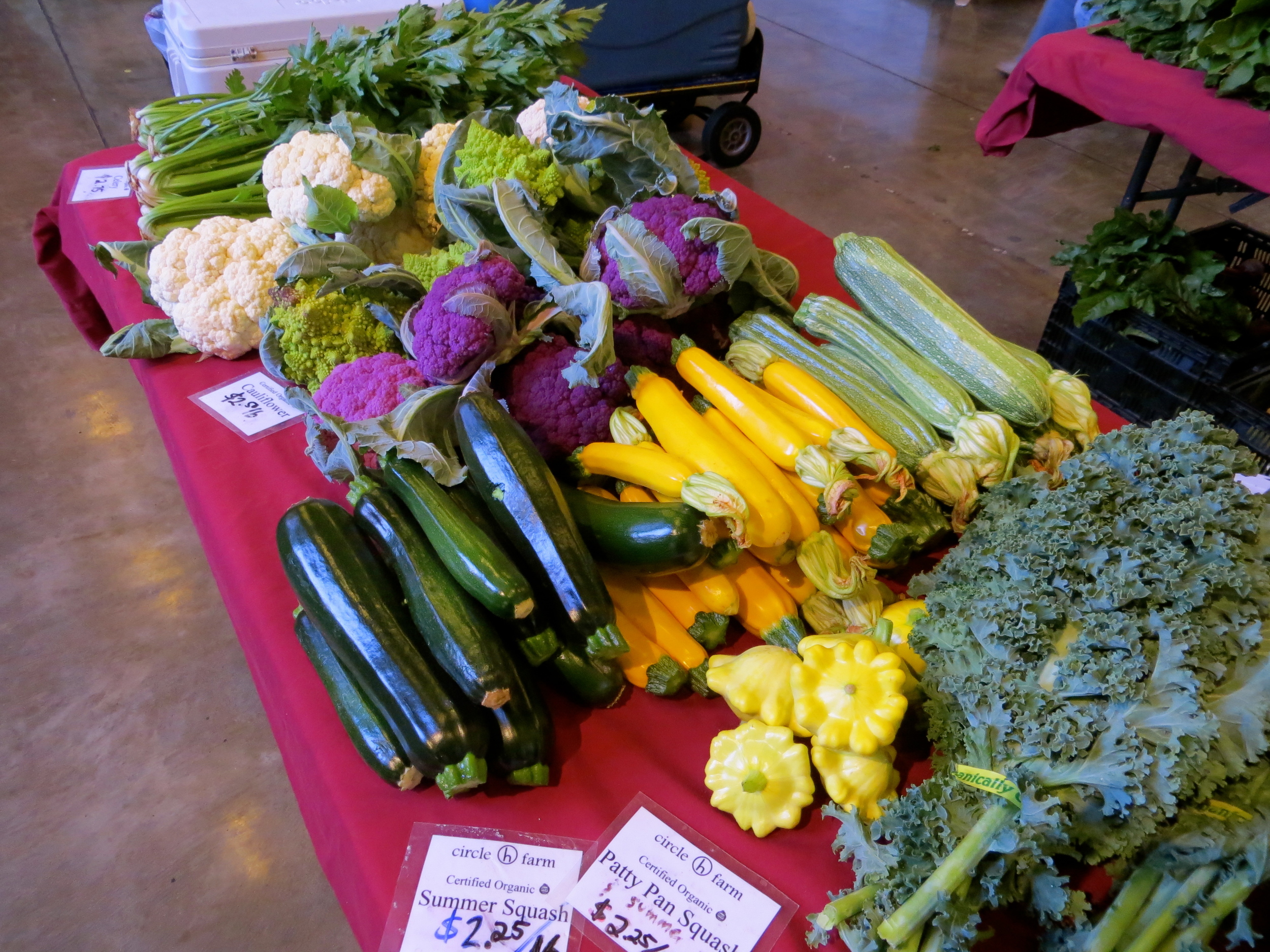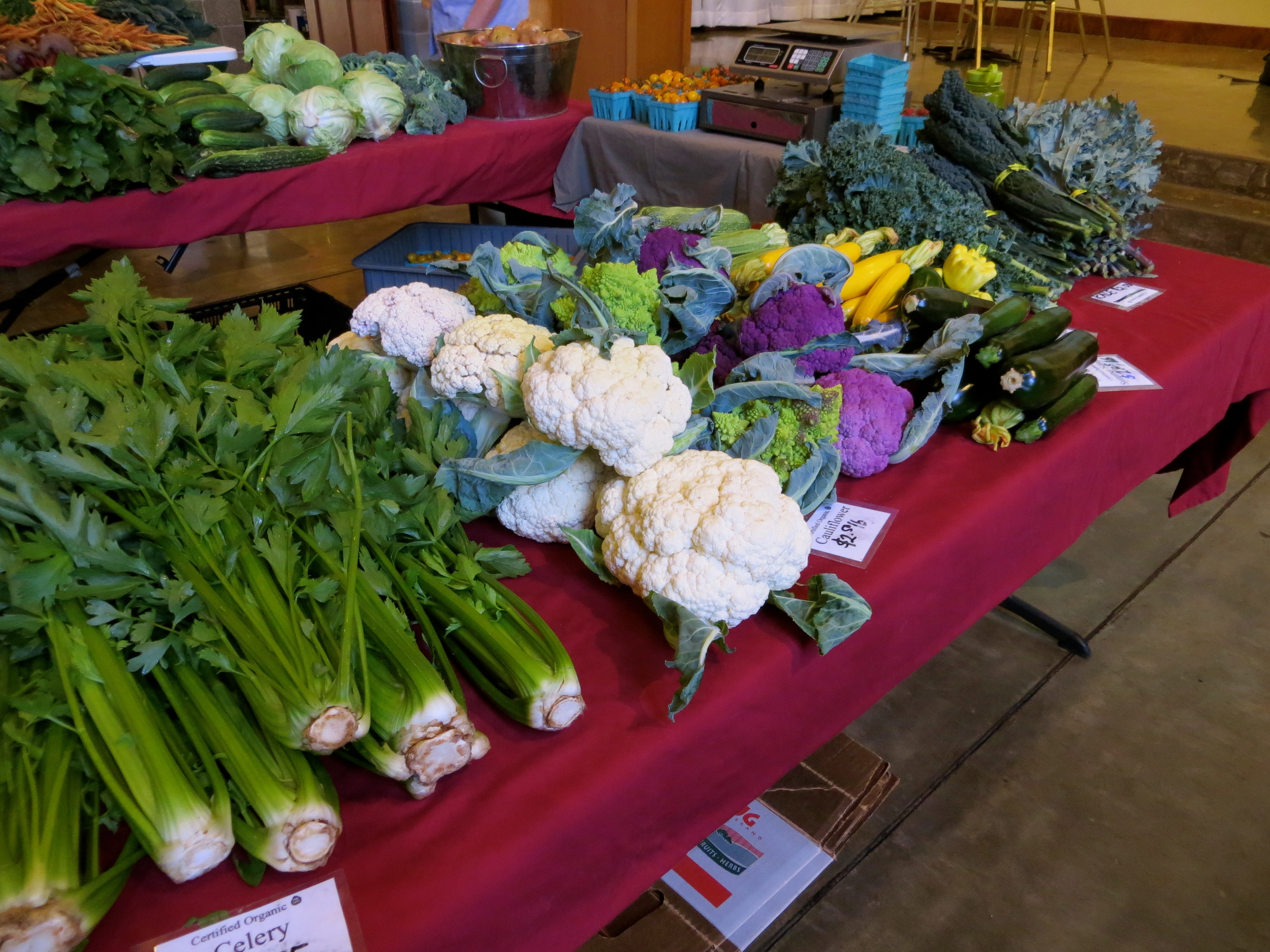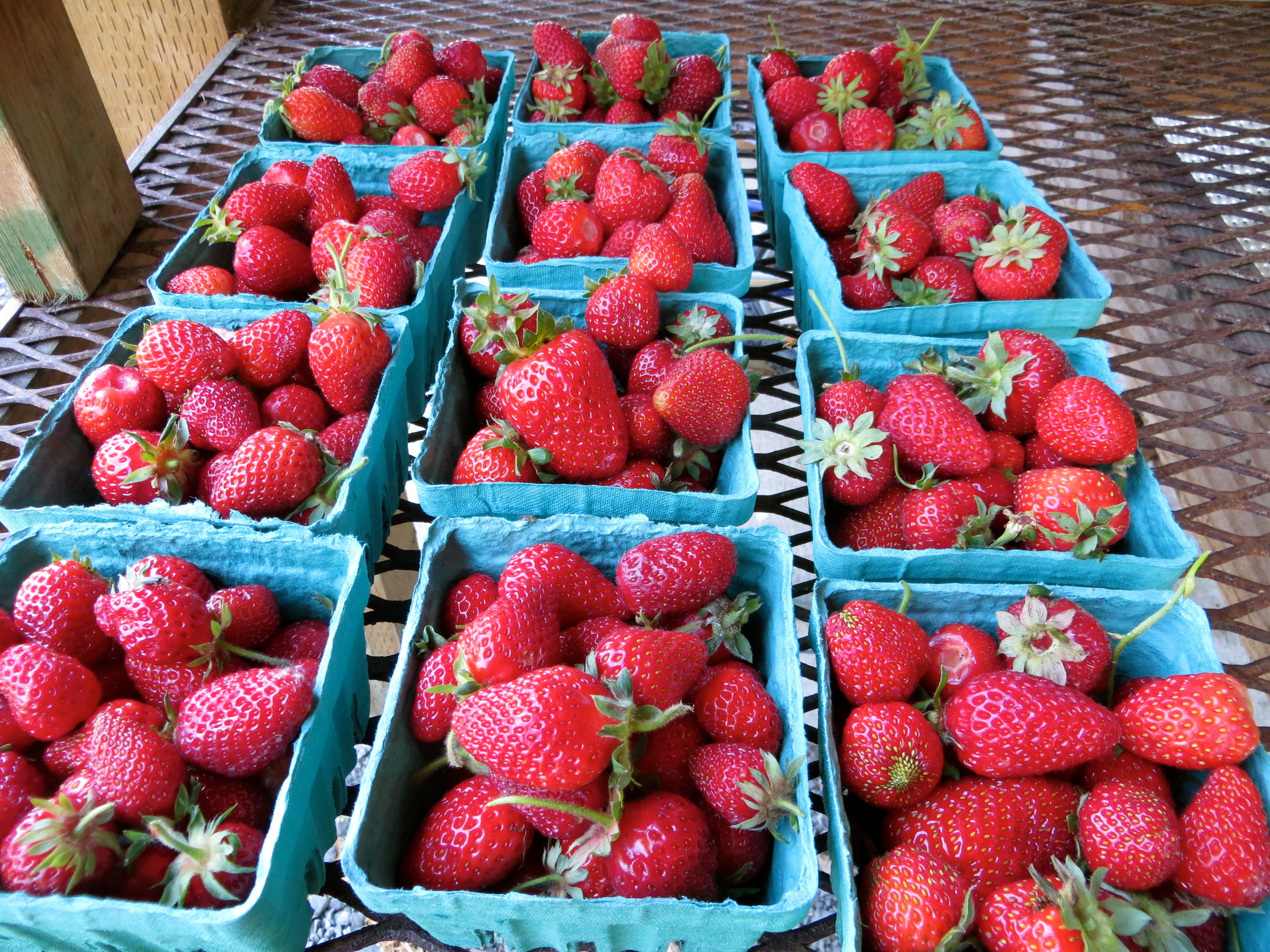 Community Supported Agriculture (CSA)
A CSA program is your chance to interact with and support a local farm. It is your opportunity to eat the freshest, tastiest produce, while also helping to make small farms viable and sustainable. A CSA is a unique investment in a farm. Like any investment, there's risk involved. However, the beauty of a CSA is that the risk is shared between farmer and consumer. Having a CSA is a true farm experience, where you will experience the bounty as well as the failures of the farm. Season to season changes are the beauty of eating locally. By being a part of Circle h Farm, you will gain a personal connection with the land and the farmers.
How it works:
You pay the farm a lump sum in April, then starting in May you will get a box each week filled with what's in season on the farm. Or, if you're using SNAP benefits to pay for your share, you dedicate yourself to our program by signing a season - long agreement, then pay $18 each week with your Oregon Trail Card. Either way, you get the best tasting, most beautiful crops we grow.
2016 CSA:
Delivered boxes to Eugene or Oakridge:
A 21-week share: May 16 - Oct. 3. The boxes arrive once a week at 4pm to your selected pick-up location.
$415 for a delivered, 6-item box. The pre-packed box will contain a variety of fruits and vegetables, along with a recipe that uses one or more of the week's items.
On-farm pick-up:
A 21-week share: May 16 - Oct. 3. Pick-up is once a week on the farm from 4pm - 6pm.
$325 for a half share (4 items), $415 for a 3/4 share (6 items), and $500 for a full share (8 items).
The on-farm pick up will have a set number (4) items of pre-selected fruits or veggies. The remainder of the share (2 to 4 additional items for 3/4 or full share sizes) will be chosen by the customer from other items harvested that day. If the customer buys a 4-item ('half') share they simply take the 4 designated items.
What to Expect: 3 Typical CSA Boxes
Mid June: Kale, Cilantro or Basil, Cucumbers, Beets, Lettuce, Strawberries, Snap peas, Broccoli
Early August: Carrots, Cauliflower, Zucchini, Green beans, Cherry Tomatoes, Slicing Tomatoes, Watermelon, Sweet Corn
Late September: Raspberries, Salad mix, Potatoes, Garlic, Winter squash, Peppers, Eggplant, Onions
Reasons You'll be happy with the CSA choice:
Flavor. The varieties of each vegetable you get at your local farm have been bred for flavor and nutrition, not to keep in your refrigerator indefinitely. The first few weeks you may feel some pressure to use up what you received in your CSA box, but we suspect that in the next few weeks you'll start to look forward to using those fresh, tasty items! The fruits and vegetables in your CSA box will be harvested the morning of the day you get them - meaning you will be eating produce with ultimate flavor and nutrition!
Education. You can teach your kids how cauliflower grows, or teach yourself how to cook with fresh fennel. You'll learn to appreciate each flavor as it ripens throughout the season. We'll help you! We will provide great recipes for the produce in your box.
Keeping farmland in your community. Isn't it nice to drive by blossoming cherry tress, or new-born lambs on your way home? By investing in a local farm, you will be insuring the economic viability of your local rural communities.
Knowing where your money goes. Your money will go to your neighbor and your neighborhood rather than a corporation. Your investment in our CSA is not only an investment in our farm, but an investment in the environment.